3DF Zephyr supports direct uploading of assets directly to Nira.
1. Be sure you're using at least version 6.507 of 3DF Zephyr.
2. Navigate to Export > Export Textured Mesh... > Upload to Nira > Export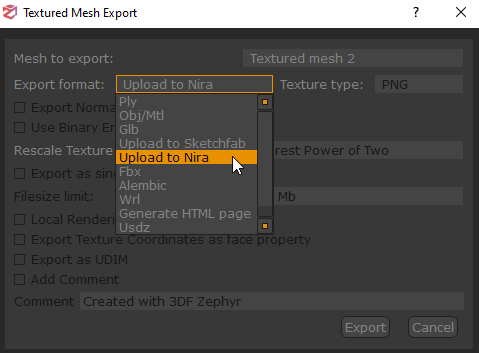 3. Log into your Nira account and retrieve your Nira API key id and key secret. Paste them into the Nira Uploader Settings dialog (shown below). You will also need to provide the name of your organization (e.g. your-org.nira.app). The server settings are saved, so you won't need to provide them again for future uploads.
4. Finally, type a name for your asset, then click OK to start the upload.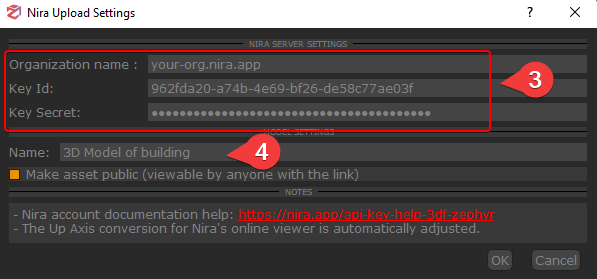 Note: Your name will automatically be appended with a number if an asset with the same name already exists in your Nira account. For example, 3D Model of building will be renamed to 3D Model of building (2).