In addition to the sharing methods provided on the Asset Visibility tab, you can use a more granular form of asset access control which allows you to grant any number of email-address based user accounts access to the asset. The level of each users access to the asset can be set to either View Only or Edit. Additionally, an expiration date can be set for each user's access.
To access these options, click on an asset in your list to view its preview page, then click on Share... > Users. The Share.. > Users options are shown below. You must be a Team Member or Administrator to access this area. For more information about user accounts, see What is a user and why do I need them?
Also note, adding users to your org may incur extra costs, so please consult with your organization's Administrator before using the Share... > Users tab. You can manage all the users within your org here: https://<your-org>.nira.app/admin/users (replace <your-org> with your organization's Nira URL name).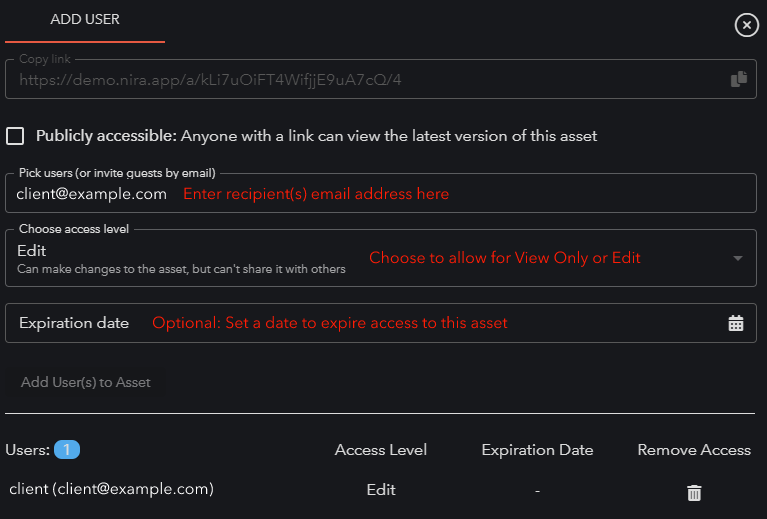 0
0
Was this article helpful?
0 out of 0 found this helpful