Log in to your Nira account and click the plus icon. You'll be prompted to drag in additional files. File(s) with the same name will replace the current version file(s). File(s) with different names will be merged into the asset. Every upload will create a new version of the asset so you can revert back to previous asset exactly as it was for comparison.

Publicly accessible (viewers) assets will always load the latest version. Editors can load any previous version by manually typing the version number in the asset URL.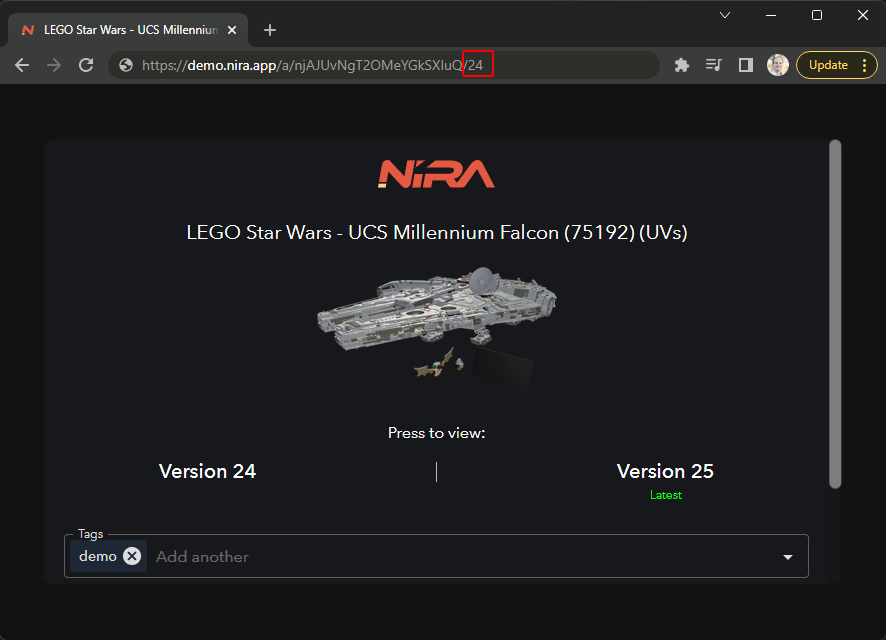 2
0
Was this article helpful?
1 out of 2 found this helpful