Images:
1. Copy the image URL.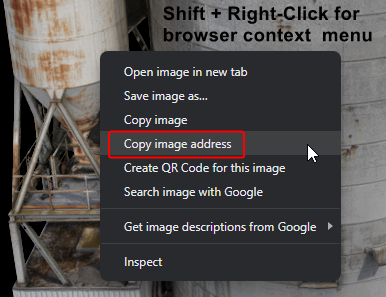 Note: For most images, you can copy the URL from the address bar or right-click on the image to copy the URL from context menu. Some websites (e.g., Google Drive) require that you hold the Shift key down while right-clicking to display the context menu.
2. Paste the URL into the Annotation Description box using the Insert Image icon.

Alternatively, you may choose to embed the image. Some hosting platforms provide embedding options and is a good choice if you'd like to include the image navigation controls, e.g., zoom in/out buttons.
For Google Drive media, you may need to click "Open in new window" to find the embedding options...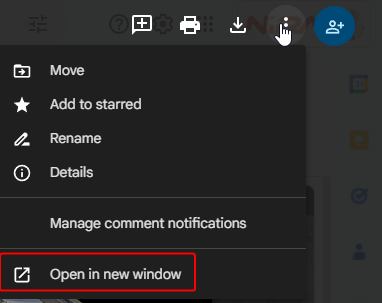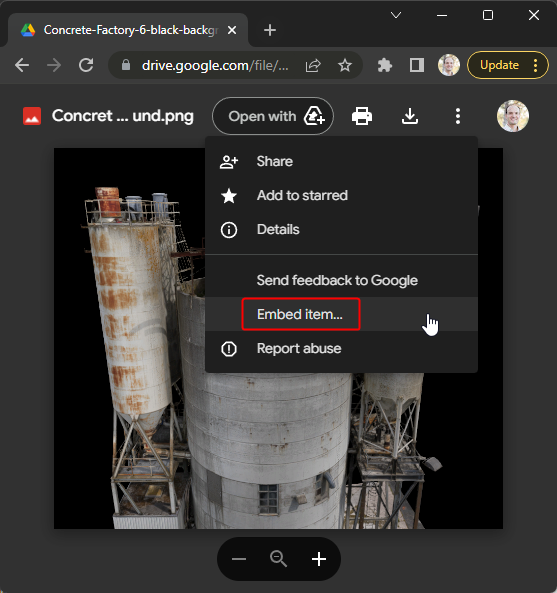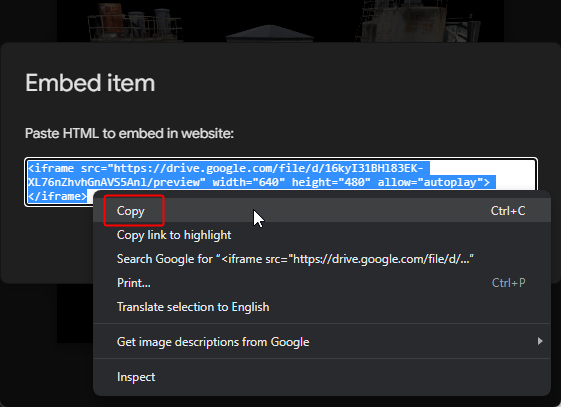 Paste the URL into the Annotation using the Insert Embed icon.

See Callout A8: https://demo.nira.app/a/e0UBPCOHQXSGlOtvXLDTpQ/1
Videos:
You can provide a URL or embed a video directly within the Description box. For this example, we'll use YouTube.
1. Click Share
2. Choose Embed
3. Copy Embed code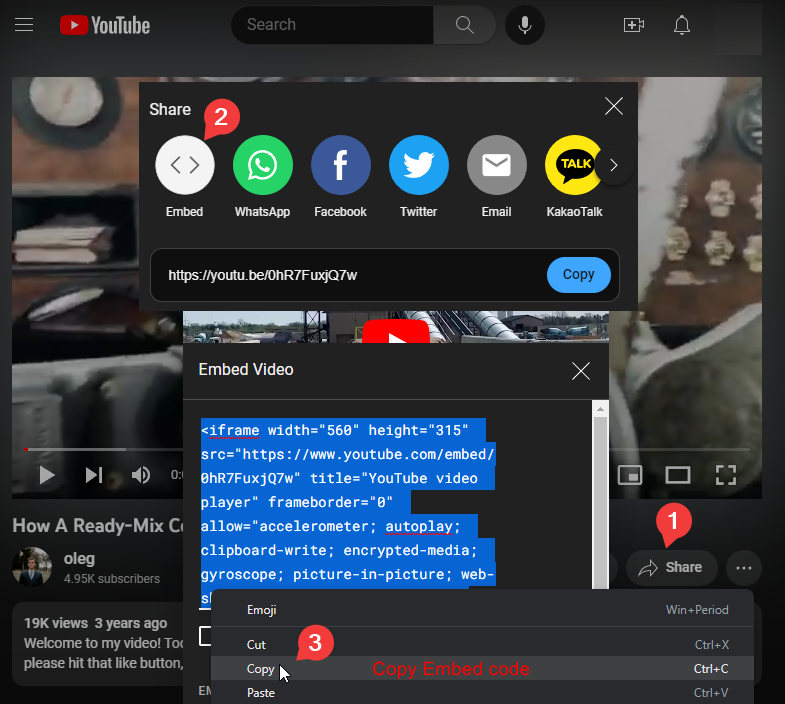 4. Paste Embed code and click Ok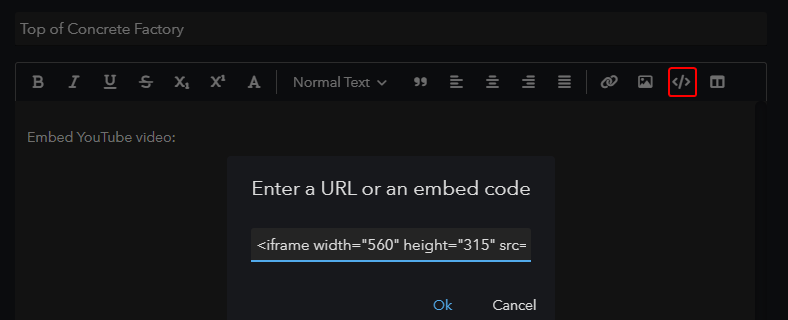 Panoramic / 360 images:
Nira will eventually support 360 panoramic images natively. In the meantime, you're welcome to embed a 360 panoramic image from a 3rd party hosting platform.
See various embed examples here: https://demo.nira.app/a/pcLhFQuYT76ZkNUbJZQVnA/2
0
0
Was this article helpful?
0 out of 0 found this helpful