If you've forgotten your Nira organization's URL, the easiest way to find it is by searching your email for "nira.app" and locating your Nira sign up message: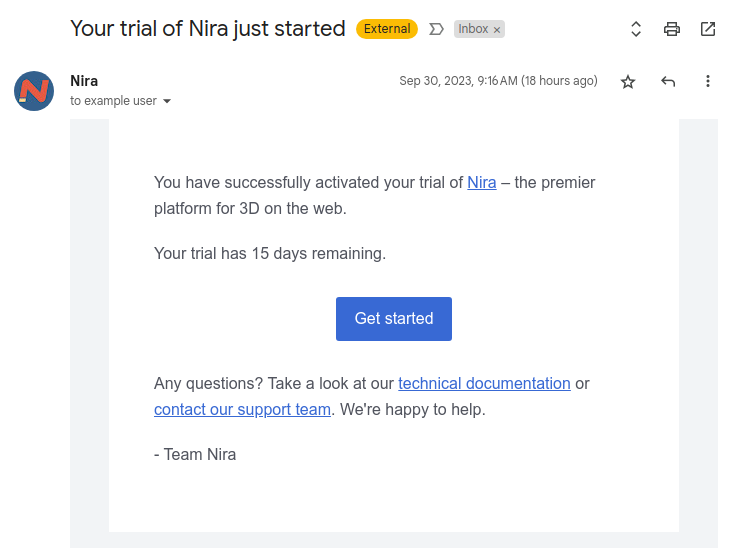 Once you find a sign up message like the one above, click on the Get Started link. If you were not the original creator of your Nira organization, your message may look a bit different. In this case, simply find and click on the main action link or button within the message.
After clicking the link, make a note of the first portion of the URL in your browser's location bar -- everything up to and including ".nira.app":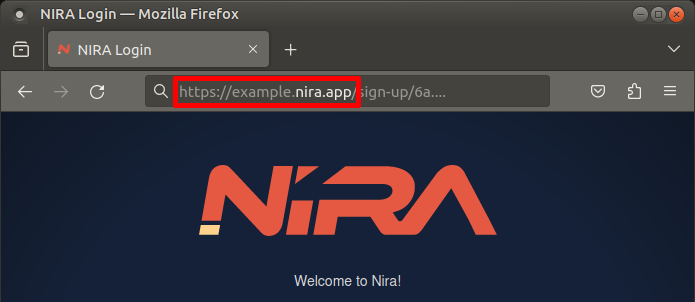 An example of a Nira URL is shown above in the red box. Yours will be different than example.nira.app, of course.
To log in to your organization, simply enter your organization URL directly into your browser, or visit https://nira.app/login and enter your organization there.
If you you have any trouble locating your organization URL, please reach out to us for assistance.
0
0
Was this article helpful?
0 out of 0 found this helpful