UV Stretch Render Mode lets you easily identify areas of the model that have stretched, compressed, or missing UVs. The colors provides visual feedback of the UV distortion: red faces indicate compression, blue faces indicate stretching, white faces indicate optimal UV size, and black indicate missing UVs.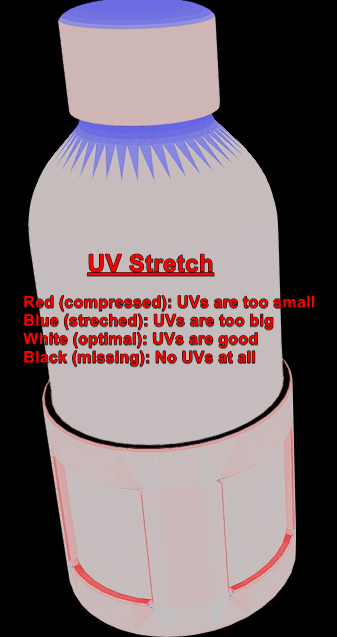 glTF Water Bottle courtesy of Khronos Group: https://github.com/KhronosGroup/glTF-Sample-Models/tree/master/2.01/WaterBottle
You can enable UV Stretch within: Edit Mode > View Options > Render Mode: UV Stretch or by pressing Alt+u or the u hotkey.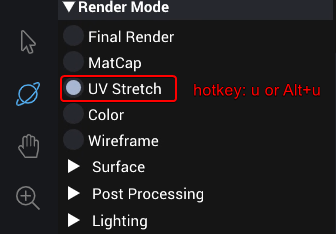 Note: You may need to re-upload your asset to use this feature if your asset is older than July 20, 2022.
0
0
Was this article helpful?
0 out of 0 found this helpful