When you share an asset, you can control whether people can edit, comment on, or only view the asset. Share options are only accessible to Admins and Team Members -- both have access to all assets within your org.
To share an asset, click on an asset to view the preview page and then click on "Share...".
From the Share dialog, you can choose to share with many or specific people...
1. Share with many people (view only)
Enable "Publicly accessible" to share an asset for viewing without requiring login credentials (i.e., username/password or magic link emails). This is useful for when you may want to post an asset on a social media platform (e.g., LinkedIn, Twitter, or Facebook), and/or for when you want to embed an asset onto a website. Some orgs may choose to disable the "Publicly accessible" option, so consult with your Admin if you do not see this option.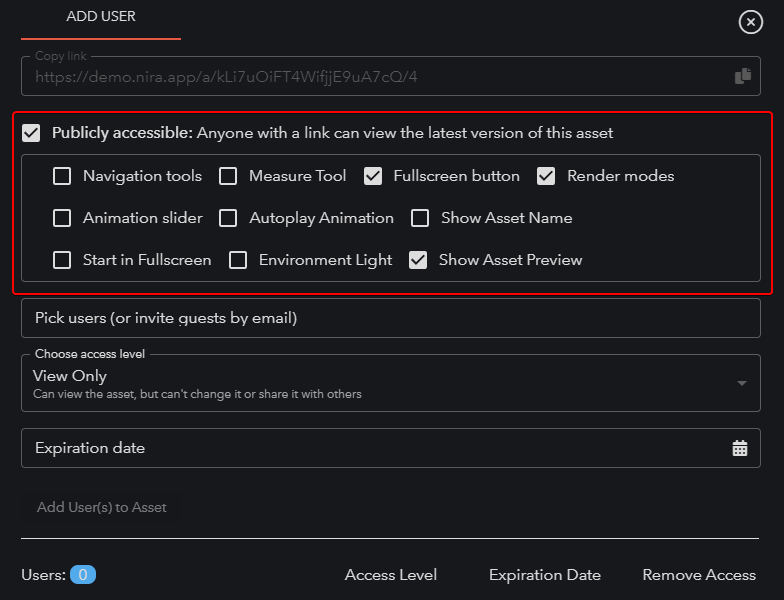 2. Share with specific people (view or edit)
Invite guests to view or edit an asset via email.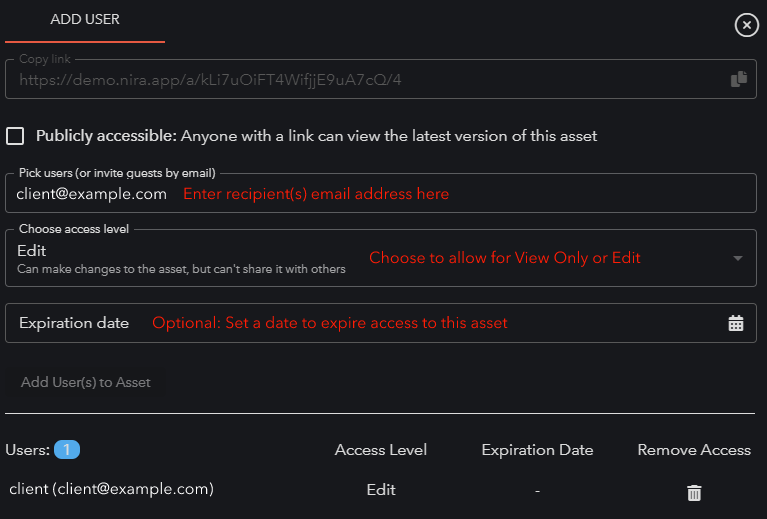 Inviting a guest to an asset will add them as a Contributor to the account. Adding users to your org may incur extra costs, so please consult with the org Admin before sharing assets or adding users.
You can manage all the users within your org here: https://<your-org>.nira.app/admin/users