If you're a Teams Business plan customer that signed up prior to February 19th, 2023, you will notice a new dialog after uploading an asset and clicking on it for the first time: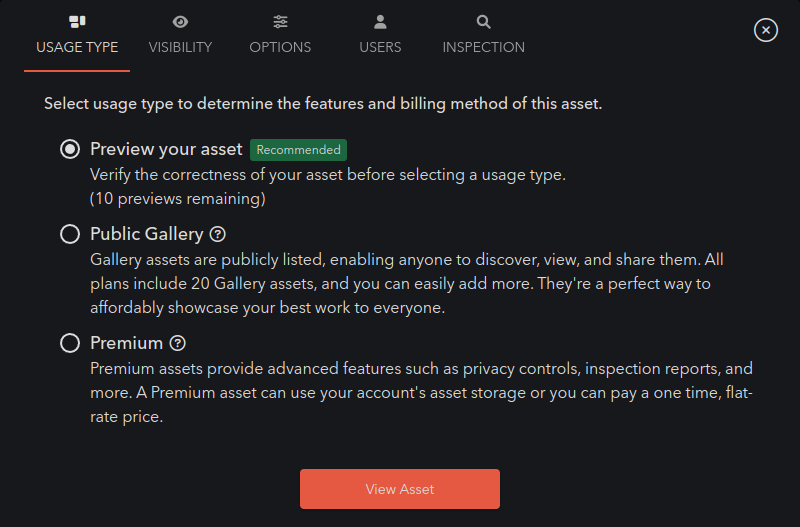 Selecting the Premium option and clicking on Use asset storage then Save will give you the same experience you've had before: The asset will be stored in your account's asset storage pool.

What are the other Usage Type options for?
As shown in the dialog, we've introduced more options for you to choose from including Public Gallery and Premium > Use flat-rate payment. To learn more about these new options, see How to pick a usage type for your asset.
What Usage Type are all of my assets uploaded prior to February 19th, 2023?
Your assets from prior to February 19th, 2023 have the Premium > Usage asset storage setting, so they will continue to work the same way that they did prior to the introduction of Usage Types. If you'd like to change the Usage Type of any of your assets, simply click the asset from your list and go to Share... > Usage Type.
0
0
Was this article helpful?
0 out of 0 found this helpful